Back To Blog
It is truly dreadful to end up with lost house keys or office keys. You will not only have to get replacement items. You will also need alock rekey or replacement to ensure that no one will be able to use the lost items for accessing your property. The situation can be quite stressful because of the whole hassle and the considerable risk of unauthorized entry. The good news is that you can lower the risk of key loss and theft just by storing these items the right way. Discover how to do this.
Simple Measures that Work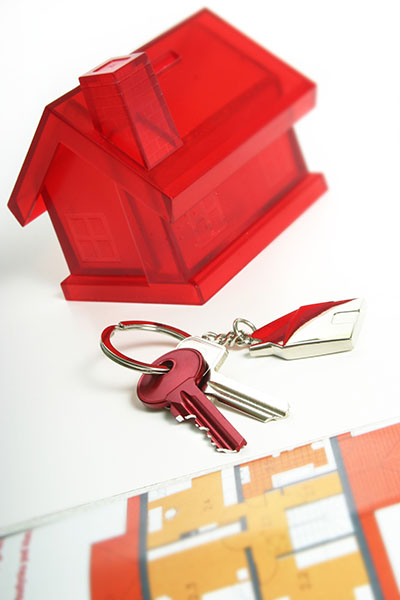 There are two things which you need to do after new lock installation. Ensure that each key is handed over to an authorized user and that it goes on a keychain. The chain actually lowers the risk of loss and theft simply because it makes the item more clearly visible and adds weight to it.
The second thing you need to do is to set one key as spare so that it can be used in case of a lockout emergency. It is crucial to leave the spare key in a completely secure place. It is best if you hand it over to a close friend who lives nearby or to a neighbor who is reliable and can be easily reached in an emergency. You must never hide a key in the outdoor area of your property. Burglars are very well familiar with hiding spots such as the mailbox, fake rocks and hollow garden figurines. If you have no choice, but to keep a spare key outside your house, you should have a special lock box installed. It can hold a set number of keys which can be accessed only by entering the correct combination using the integrated keypad.
Once the spare key is properly secured, you should focus on keeping the other ones safe as well. It is best if you have a special soft-lined compartment for this particular item in your bag. Ideally, the compartment should be zipped and easily accessible at the same time. You should not keep other metal objects in the same compartment even if they are not sharp. This is important for avoiding damage and the need for key repair or replacement.
When you leave your home or office, you simply need to confirm that the key which you need is inside this compartment. After you use it for locking and unlocking, you should place it back inside immediately. You should avoid carrying the keychain in your hand as you can easily drop it or leave it in the wrong place. These simple habits will help you to avoid loss and theft and the need for key replacement and lock rekeying or changing.